Today on the blog, I've got some really fun guest experience tips + tricks this month, and I can't wait to dive in with y'all – so let's get to it!
LOOKING FOR MORE WEDDING PLANNER BUSINESS TIPS? CHECK OUT MY WEDDING PLANNER TRAINING CENTER NOW!
If you follow me, then you know I have a serious obsession with the Masters. It stems from my relationship with my dad, who took me since I was in fourth grade. And, it's a way I remember him and his legacy. This past trip, I feared that I would be sad upon arrival. But, I was almost giddy. My mom agreed. It was as if we were somehow closer to him there. In fact, I was so excited, that even the bathrooms were thrilling as we first arrived.
For those who don't know, the Masters' bathrooms are a well-oiled machine – a luxurious guest experience in the middle of a male-dominated sport, amongst acres of azaleas and tall pines. You're greeted at the door with a friendly smile and the freshest smelling bathroom you've ever encountered. They are feverishly cleaning and all the amenities a lady could need are provided. It's a five-star bathroom experience if I've ever seen one! Ha! And it reminded me of my FAVORITE advice to couples when on the venue hunt. Bathrooms matter! Guest experience matters. Give your friends + family a pleasant guest experience from start to finish – and yes, this includes the bathrooms.
I never lead a venue tour without asking the couple to check out the amenities. This is not only an important guest experience lesson for all my planner friends + newly engaged couples, but it's an important lesson for all of us, right? In your business, is the experience pleasant from beginning to end? Ensuring your clients feel well cared for, within your process is just as important as the final product. Thanks, Augusta National for serving with excellence and inspiring once again!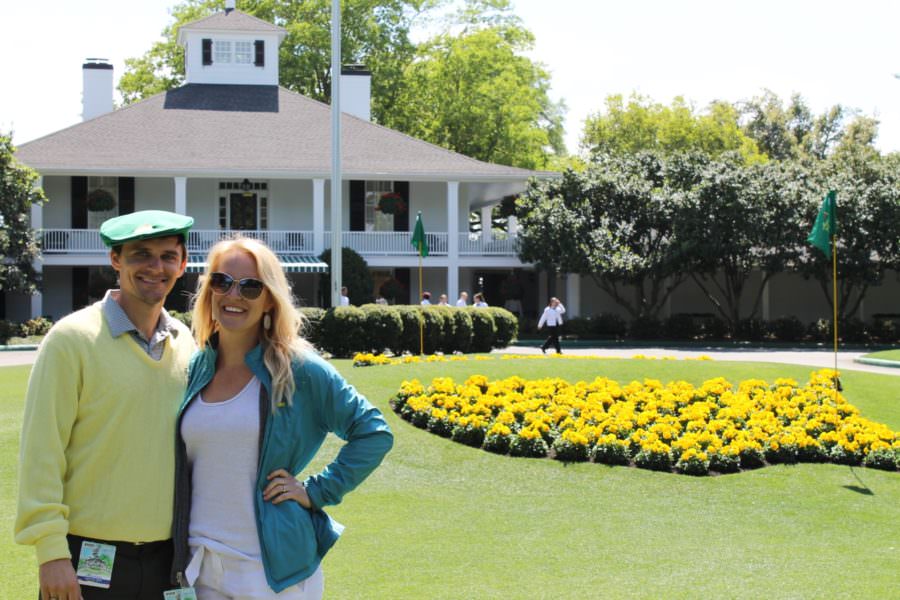 Photo courtesy of 2018 Augusta National Inc.
Know Your Guardrails
For those who don't know, my husband Chris runs a staffing company, Amplio Recruiting, and I am CONSTANTLY learning new things from him + them. They are providing quotes on workers comp and payroll processing for hourly positions weekly, in an extremely competitive industry. The other night, he shared with me that a guy on his team had created a system that helps them determine where their "guardrails" are when submitting proposals. Meaning, they know exactly what they need to charge to be profitable. This gives them specific room for negotiating when they send out their proposals. As you send out proposals this year, I encourage you to "know your guardrails". Give yourself room for negotiation, which is so common in this industry. One easy way to give yourself guardrails is to establish how much you want to make hourly and then track how much time each service generally takes. Honeybook recently launched a great time tracker here.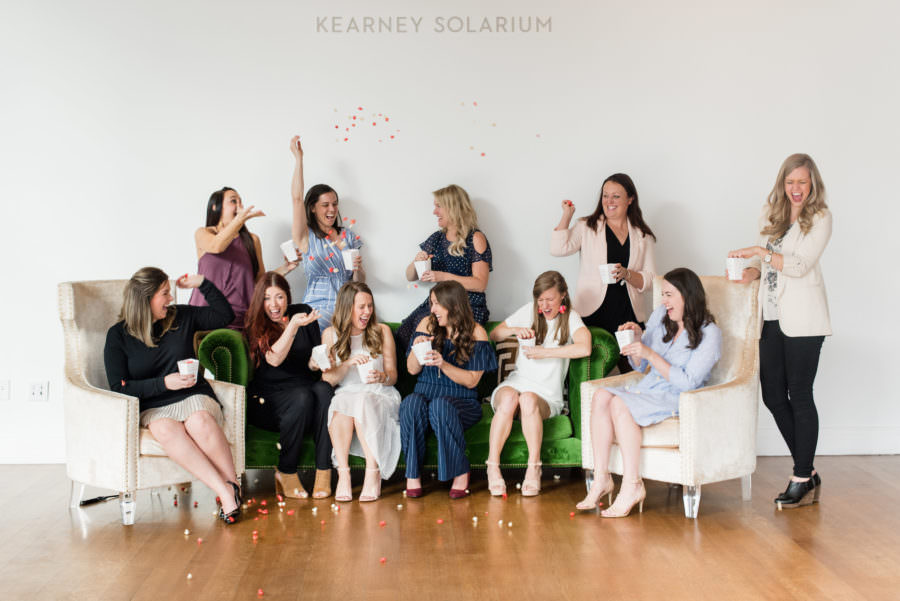 Photo: KVC Photography
Lead Response Tip
Some time ago at the TuesdaysTogether – Atlanta, GA meet up, Lauren Locher Carnes dropped some GOLD that I can't help but share! She suggested sending a personal video to new leads, as a way to make that first – personal connection. Whether via Loom on your desktop or Instagram DM! A video message is a GREAT way to make a connection with a new lead and encourage them to make a consultation appointment WITHOUT that unnerving first call that many of us dread. Genius right?! It'll also save you TIME. GOLD.
What Do I Say? A video Text, is a great time to say "hello!" and let the lead know that you received their inquiry + are excited! I'd also start a conversation about setting up an official consultation and offer to answer any questions.
Whelp, that's it for this month friends. Cheers!
Sarah Chancey, Founder + Creative Director at Chancey Charm
Pin This Post For Later!
LOOKING FOR MORE BUSINESS TIPS FOR CREATIVES? CHECK OUT MY FREE WEDDING PLANNER TRAINING CENTER NOW
SaveSave
SaveSave