Bridal showers can either be a dreaded or exciting part of the wedding planning process! Instead of thinking of these events as more to-dos to stress about, consider a bridal shower outside of the norm and take advantage of the opportunity to hang out with your best friends and relax before you say "I do!" Chancey Charm's Wedding Planning team is sharing some of our favorite new bridal shower ideas guests are sure to love. Cheers, friends!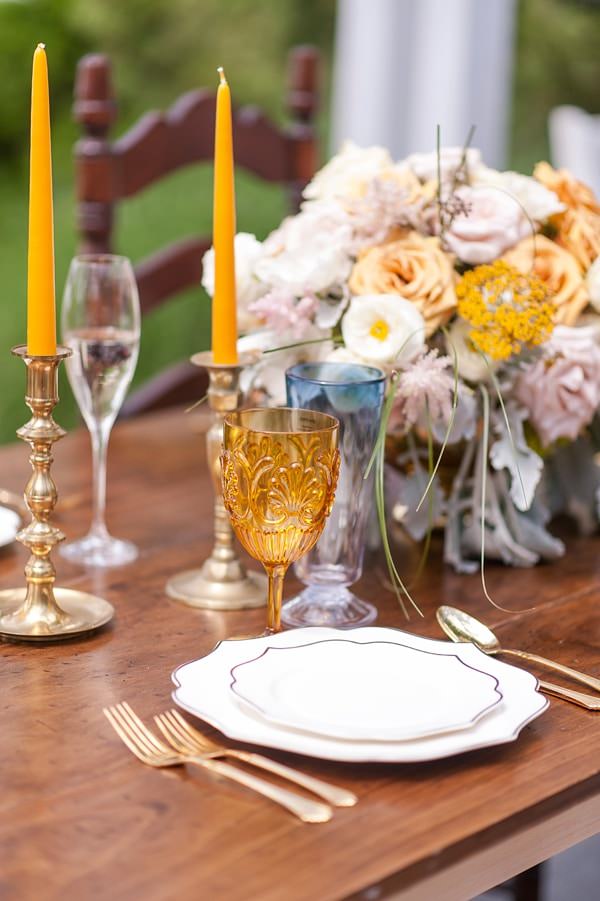 Collaborate with your friends (the guys would love this idea too for a couple's shower) and check a wedding to-do off your list by having guests create the best "Signature Cocktail" with the bride and groom-to-be selecting the winner! Have a signature drink station armed and ready with all the necessities – liquors, mixers, and all sorts of accompanying fresh fruit, garnishes, edible flowers, even candy!
Have your bridal shower hosted at a local winery or vineyard, with games or activities built around the wine tastings! Invite a florist to come in and show you and your guests how to make DIY floral crowns. Or have a sommelier give your guests a lesson on wine and food pairings so everyone can take that knowledge home with them when entertaining in their own homes.
If you or your spouse's family have a special dance that's important to your heritage or culture, like the "Orea Pou Ine Nifi Mas" dance for a Greek wedding, consider hosting a dance lesson with a choreographer to teach your friends and family the special dance.
Have a "sips and strokes" (wine and paint) bridal shower. Local studios now host these types of private events – and the paintings can be an optional gift to the bride for her new home!
Spa days are never a bad thing and are ALWAYS appreciated by a bride in need of a little relaxation. Enjoy a day of getting pampered with your best friends, starting with a wonderful light lunch, then let everyone choose their own treatments and meet back up afterward for cocktails or dinner.
Give back! Consider volunteering at a local charity, shelter or retirement center in your town, or doing landscaping or gardening for a school in need. It's a great way to give back and spend time together, and then you can always go out for lunch or a drink afterward!
Take a calligraphy class! Beautiful script is all the rage right now and it's something most bridal shower guests would love! Especially if your girlfriends are going to be soon-to-be brides themselves. You can never have too much practice for those invitations and thank you notes!
And finally, a bonus tip: Forgo opening gifts in front of everyone and spend quality time with your closest friends before you tie the knot. If you must open gifts, consider having each guest open their gift themselves, all at the same time. You can walk around seeing what everyone got you. It eliminates the uncomfortableness of opening a ton of gifts while your guests sit and watch or opening something that's not your taste.
SNAG OUR FREE WEDDING CHECKLIST