CUSTOM WEDDING
DESIGN concept SKETCHING
Are you a bride or groom with a design vision in your head, but you're having trouble describing exactly what you want to your vendors?
for mobile – don't delete
CUSTOM WEDDING DESIGN concept SKETCHing
Are you a bride or groom with a design vision in your head, but you're having trouble describing exactly what you want to your vendors?
You've been dreaming of what your wedding will look like since before you had that ring on your finger! Now that the planning process has begun, you wish you could translate the vision in your head into an actual wedding rendering, or sketch, for your vendors to see and understand exactly what you're envisioning when it comes to each of the design elements for your wedding.
The problem is that you're not an artist, and every time you try to describe your idea, part of it gets lost in translation. Now you're afraid that what is in your head won't be what shows up on your wedding day.
We can help! Taking our couples' ideas and turning them into detailed, professional event renderings that their vendors can see, understand, and model their designs after, is a key part of our signature design process.
* P.S. We also offer this service to other wedding planners who want to elevate their design process with custom digital event sketches.
Together we'll discuss exactly what you want, look at your inspiration photos, and then one of our artists will ask you questions in order to finalize the sketch you are looking for.
We translate those details into a digital event rendering that you'll be able to share with your vendors.
You'll feel confident walking into your wedding venue on your big day because you know your vendors fully understand your vision, and will execute it flawlessly.
We've built our business on custom designs that reflect our couples' personal style! Our wedding designs have been featured in Brides, Martha Stewart Weddings, The Knot, Style Me Pretty, Southern Living and countless other publications.
As event designers, we know how challenging it can be to explain your vision to the professionals who are bringing it to life. We also know how disappointing it can be when those ideas don't come to life the way you envisioned them on your wedding day. That's why having visuals of exactly what you want is so important.
Up until now, we only offered custom wedding renderings + sketches to our full planning and design clients. But we recently realized that all brides need the support of an event designer to bridge the gap between them and their design vendors (i.e. florals, rentals, and venue–just to name a few). That is why we're now offering our digital design sketches as a stand alone service.
When you invest in a custom digital event rendering (or inspirational design concept sketch) you'll receive:
Think of how reassured you'll feel seeing your vision come to life prior to your wedding day. You'll feel confident that your ideas are being fully understood as you not only describe, but SHOW your creative vendors exactly how you want your wedding day to look.
So if you don't want to have to worry that the design elements of your wedding day will fall short of the vision you had in your mind, then sit down with one of our artists so that we can bring your ideas to life in a sketch.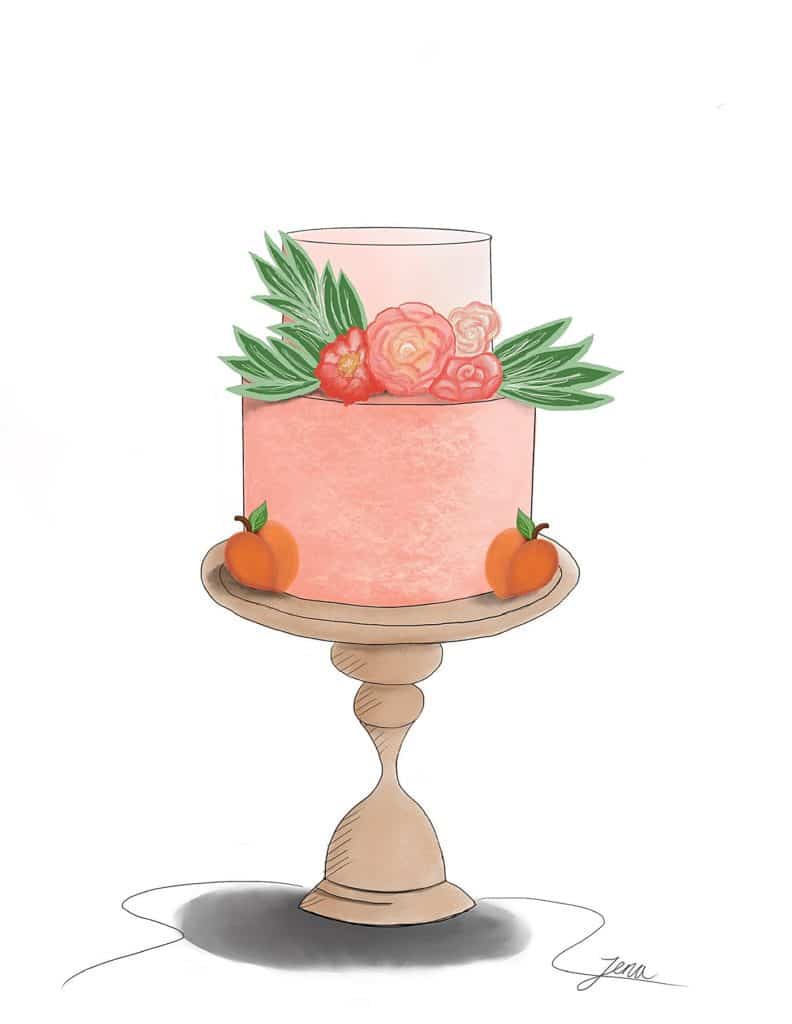 Imagine walking into your wedding reception and being blown away by how everything came together just as you imagined it would! Your vendors completely understood and executed each detail to perfection, and your vision is even better in real life. That's the power of including a professional event rendering into the wedding planning process.
Investment: $150/hr
Most sketches range from $450 for a smaller design element (up to approx 3hrs) like a tablescape or escort card display, to $900 for a larger design scheme like a ceremony or reception set up (over 6hrs).
Inquire about your wedding rendering by completing the contact form below.
From there, you'll receive a design questionnaire via email to fill out, which gives us more details about exactly what you're looking for.
Once we have that information, we'll send you a proposal and set you up with the perfect designer to bring your vision to life.